Make your stomach happy by filling it with our flavoursome meal of the month for September! This Baked Chicken Supreme is guaranteed to sate your hunger and hit the spot every time.
Picture a tender and succulent chicken baked to perfection and paired with delicious ratatouille, broccolini, and roasted potato.
Elevate your next dining experience with us by ordering this exquisite creation that promises to be nothing short of a masterpiece. So, what are you waiting for? Book your table today!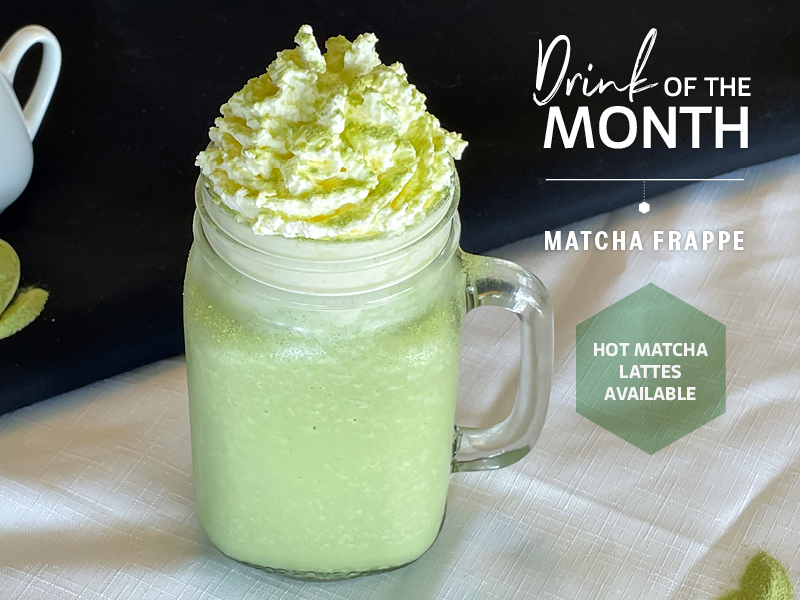 Indulge yourself in Matcha heaven this September!
Our drink of the month is available hot or cold, so you can quench your thirst with our Matcha Frappe or get cozy with our Matcha Latte.
Before they're gone, head down and enjoy these tantalizing beverages in our café. Your taste buds deserve this treat!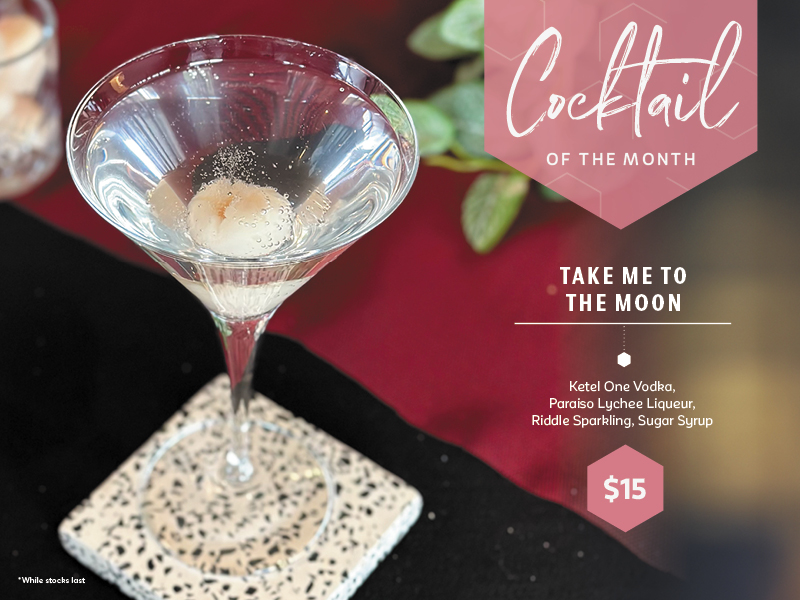 Take your tastebuds on an enchanting lunar journey with our September cocktail of the month!
Introducing 'Take Me to the Moon', this exquisite concoction combines Ketel One, Paraiso Lychee, Riddle Sparkling and sugar syrup.
This cocktail is a cosmic symphony in a glass that will leave you wanting more!